Description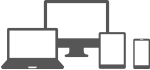 Endpoint Protection Coverage – Up to 200 devices
Mobile Security Management – Mobile Device Manager and Inventory Manager allow for the remote provisioning, configuration and control of android, iOS and Windows devices.
Mobile Device Management – Create default security profiles for devices and endpoints, schedule regular malware scans, create application blacklists and whitelists, define password complexity, restrict device access to corporate mail, force encrypted communications, track user activity and more.
Comodo Valkyrie™ Cloud Based Sandbox, static and dynamic analysis
Security Management – allows for the configuration of security policies and visibility into the security posture and health of your enterprise endpoints
Remote Management – including ultra-fast remote desktop sharing and full device takeover as well as remote monitoring including (full stealth) allows your IT team to provide support and ensure compliance throughout your distributed enterprise and for your remote users. Anti-theft features such as find-my-device, & 'sneak peek' ensure lost or stolen assets can be investigated or recovered.
Patch Management – push critical applications and security updates out to endpoints, reducing risk to your organization by known exploits in the wild.
Automatic Containment – automatically force them to run in isolation, never risking corporate data.
Behavioral Analysis – Identify unknown software applications, quickly moving them to a verdict of known good or known bad with Comodo's local, and cloud-based Specialized Threat Analysis and Protection (STAP) engine.